Interview with Lu Xiaokun, Executive Chairman of Guangdong Entertainment & Game Industry Association
Serena Zheng / Jasmin Zhuang
On August 21st, the first AEGAE Expo was held in Bangkok, Thailand. In order to understand the original intention and future planning of AEGAE Expo, as well as the development prospect of Chinese entertainment and game enterprises in Thailand, Game Time International (GTI) interviewed Lu Xiaokun, executive chairman of Guangdong Entertainment & Game Industry Association, the organizer of AEGAE Expo. The visit of GTI received an enthusiastic response from Ms. Lu.

Pictured is Ms. Lu Xiaokun, Executive Chairman of Guangdong Entertainment & Game Industry Association.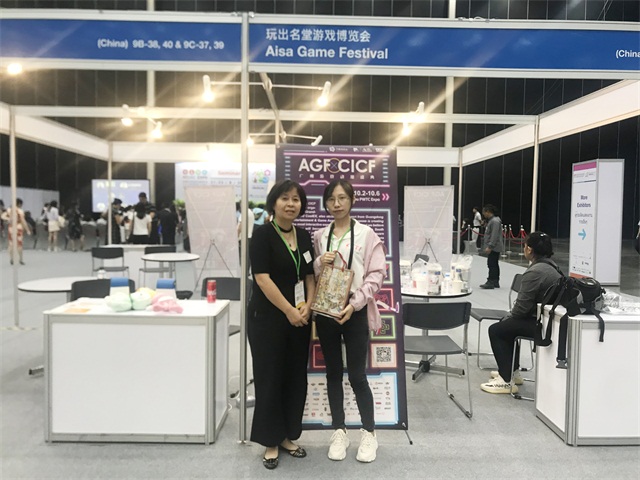 Lu Xiaokun (left), executive chairman of Guangdong Entertainment & Game Industry Association, received an interview with Serena Zheng, representative of GTI.
Q: What was the original purpose of holding this expo? What is the current policy environment for the amusement industry in Thailand?
A: According to our survey, most of the amusement machines in Thailand are imported from Guangdong, China. Firstly, because Guangdong has advanced manufacturing, and the production and manufacturing of amusement equipment have developed rapidly in recent years. Secondly, Guangdong amusement enterprises are deeply engaged in R&D with good contents. As you can see, there are plenty of high-quality products such as VR equipment and simulators at the exhibition. That's why Thailand was chosen for the first AEGAE Expo. Many local Thai buyers responded well to the show, saying they had never seen much of the equipment before. At present, Thailand entertainment laws are strict (for example, gift machines are listed as gambling machines in Thailand). We export our products under the premise of abiding by Thailand's laws and regulations. (It's worth mentioning that GTI visited several game centers, but found that there are some gift machines inside, which is strange.)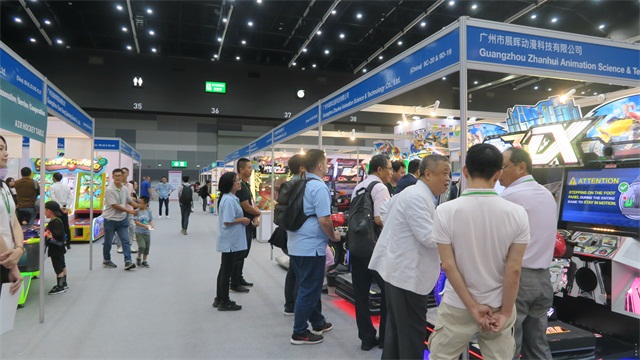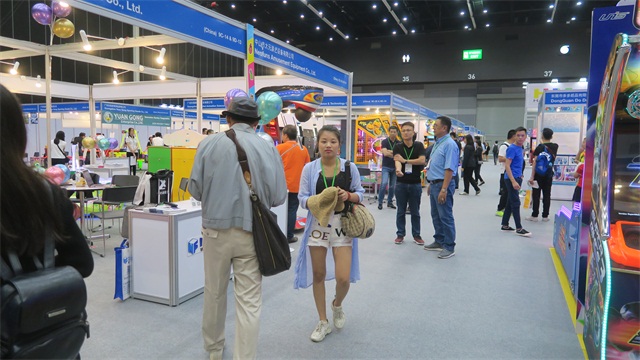 Q: What types of amusement rides do you think are popular in Thailand?
A: In terms of purchasing, the popular amusement equipment in Thailand are some simulators with novel styles and gameplay (such as racing cars), basketball machines and kiddie eSports equipment and other new types of machines. The Thai market is very receptive to Chinese amusement equipment and we are very satisfied with this. It is the first time we have organized amusement trade shows in Thailand, although we have done relevant market research before coming here and have some psychological preparation, but the feeling was totally different when we came here.
Q: As Thailand is a country bordering on the sea, what do you think of the development of water amusement facilities in Thailand?
A: From my point of view, water park facilities or equipment are not only popular in Thailand, but also in many countries. Whether it is near the sea or adjacent to water, water park facilities are an indispensable part of people's entertainment. Given Thailand's climate, the natural environment and the preferences of the Thai people, water amusement facilities will have better development prospects in Thailand.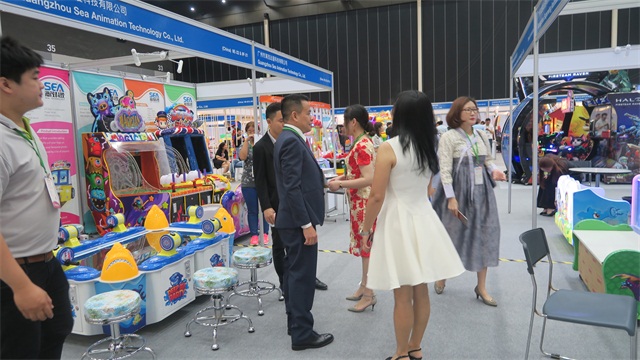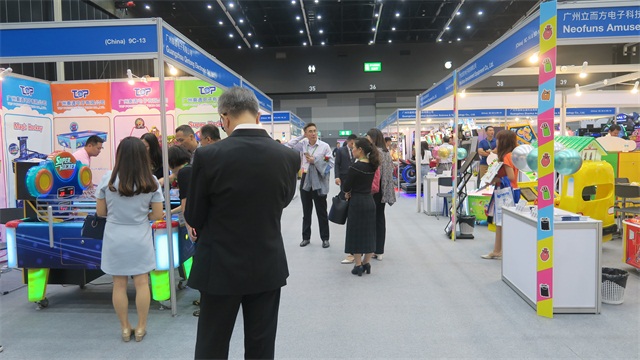 Q: As we all know, most of the exhibitors are from China; do you have any suggestions for them to enter the Thai market?
A: To enter the Thai market, they must study and understand Thailand's market access system first, which means they must comply with the relevant laws, policies, and regulations of Thailand. You need to know what kinds of amusement equipment are allowed to be imported to Thailand and which are prohibited. Secondly, to communicate and exchange with Thai buyers frequently, to discover the entertainment trends of the Thai people. In addition, visit and survey various entertainment centers to find out what kinds of equipment are concentrated and which types are popular, so as to get a glimpse of the market demand.
※The article is published in the GTI Magazine Issue No. 184 in March 2020