■Carrie Chan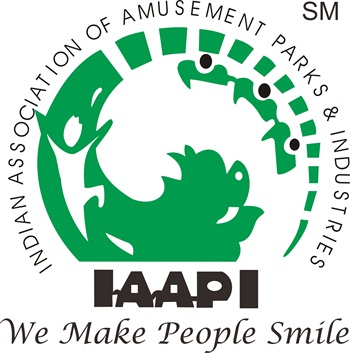 During GTI Asia China Expo 2018, GTI was honored to invite Mr. Pradeep Kumar Sharma, President of IAAPI Association to give an interview about the amusement industry in China and India. IAAPI Association is a non-government, not-for-profit, industry-led and industry-managed organization, playing a proactive role in the development of this sector in India. According to Mr. Pradeep, the amusement industry in India is developing very fast. With a large population, India is full of potential. As a result, every exhibit at GTI Asia China Expo was very suitable for the Indian market.
GTI Asia China Expo, large and impressive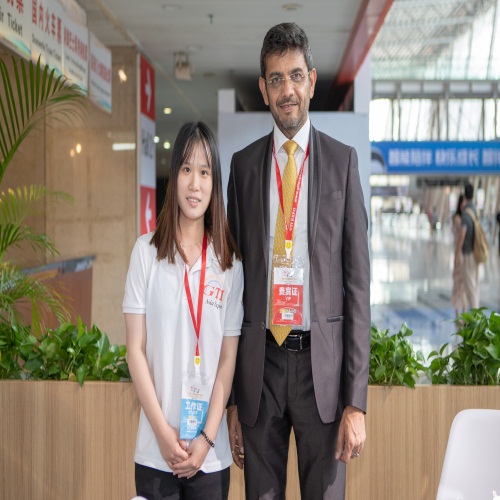 Mr. Pradeep, the president of IAAPI took photos with GTI's representitive.
Game Time International (GTI): I learned that it is your first time to come to our GTI Asia China Expo, would you like to share with me that what attracts you to come? After visiting the show on Sept. 12, how do you think about the show? Which part impresses you the most?
Pradeep Kumar Sharma (PKS): Actually, I came here to represent the Indian Association of Amusement Parks and Industries (IAAPI), which is India's apex body representing Amusement Parks, Theme Parks, Water Parks, and Family Entertainment Centre (FEC's). We want to explore the possibility of what Indian buyers can gain from you and how business in India and China can grow considering the Indian market is very big and growing rapidly. So we have good potential to cooperate. The show is very well organized and is a very beautiful place. And I see a lot of visitors; I'm very impressed with the turnout. I see many innovations. In particular, the virtual reality is very different from India and it's very good. The products and the size of the exhibition and the ways are professionally organized.
GTI: After visiting our show, which part do you think needs to be improved? Are there any differences with the industrial expo in India?

PKS: I don't see anywhere that needs to be improved. Everything was very precise and very organized. The Indian expo is a growing show and it is building strongly in the size and number of exhibitors. We want to encourage more video games, virtual reality games, and redemption games companies to exhibit in the Indian show and we are keen to tie up with GTI to market our show to Chinese companies.

GTI: How do you think about the China-made products? Would you like to share with all the readers about what kind of product is the most popular one in India?

PKS: I think they are very high-finished, very high-quality products manufactured in China for which one has to pay the right price. There is a misconception in the mind of people that Chinese products are not good. Basically, they are good products if you pay the right price. If you pay less and keep negotiating then quality is compromised. It is the same in everywhere, not only in China. A big machine, a roller coaster, big rides are expensive because of precision manufacturing adhering to safety norms and finishing and the look and feel of it. If you pay the price then you will get the good quality products you want. Generally, the Indian market is looking for VR products. It is a big potential business in India.

GTI: In China, the government has issued some policies to support the growth of VR technology; does the Indian government also have any policies to support this industry?

PKS: The Indian government has not issued any policies to support the technology. Basically, they have given freedom for the industry to grow as long as the content is related to amusement and entertainment and is socially acceptable. They encourage the industry to start manufacturing bumper cars, roller coasters, and promote indoor center games manufacturers in India.

Indian market, with great potential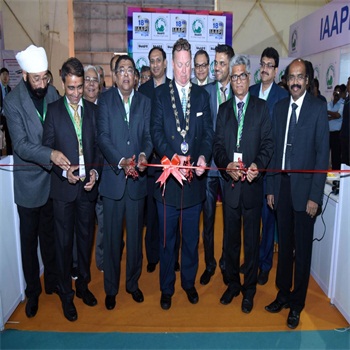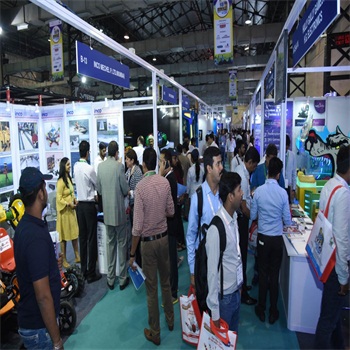 图说: IAAPI Expo 2019 will take place on March 6th -8th in Mumbai, India.

GTI: I learned that the 19th edition of IAAPI Expo will be held on March 6th -8th, and every year there are lots of Chinese manufacturers who attend to show. Would you like to share some suggestions to those who want to develop business in the Indian market?

PKS: Yes, every year, there are lots of Chinese manufacturers exhibiting in the show. It is a big opportunity for Chinese manufacturers and suppliers to enter into the Indian market, because India is a fast-growing country. And the amusement industry is growing at nearly 23%-24% every year, which is a very high rate of growth. If Chinese manufacturers participate in our association trade show, they can get exposure to the vast Indian market. Because the entire amusement, real estate and developer, and resort and hotel industries visit our show therefore it is a good opportunity.

GTI: Would you like to tell us something about IAAPI Expo 2019?

PKS: This year, we had 140 exhibitors from 18 countries and we had 31 new exhibitors. I believe that for next year we have already crossed this figure. We have sold 80% of the show already. I want to share with you that the industry is expected to grow at CAGR of more than 30% with annual revenue of around USD315 million in 2018, which is estimated to grow to at least USD960 million by 2022. So imagine the potential, because currently Chinese exports to India are worth only USD20-22 million. It is a big opportunity. We have 5% of the Indian population in the amusement industry. That's 95% that needs to be exploited considering our 1.22 billion population.

GTI: What kind of products do you think are much more suitable for the Indian market?

PKS: The Indian market is suitable for everything starting from redemption games and video games to the big roller coasters and big thrill rides and machines. India is open for good quality and safety adhering products. Given the current size of amusement parks and FEC, Chinese companies have good opportunity in the Indian market because currently the Indian market has about 100 amusement parks (big and small) and about 40 indoor centers (professionally managed). It is just too small for the 1.22 billion population. So we need to grow. I see big potential from China. I think all kind of products are suitable for Indian market If the language can be more international then they can sell more products in the Indian market.

GTI: Would you like to share your idea about the industrial trends in the future?

PKS: Exactly as I mentioned in my answers. We now have revenue of USD315 million, and will achieve USD960 million in 2022. 3 times is the growth trend and this trend indicates that we are growing approximately 23%-24% every year and it might take more speed depending upon manufacturing development which is happening very fast in India through connecting express ways, metros, and high-speed connection. So, India is growing very quickly.

GTI: I learned that you work for world's largest water park company Chirag White Water & Amusement Rides in water park field. How do you think about the water parks in India?

PKS: Water parks are also developing very quickly in India because recently we have two projects. White Water is the supplier for both Projects. The estimated investment for the project is nearly USD 20 million. For other projects it's about USD 20-25 million. They are two big water parks. Many other projects are also in the pipeline.

GTI: FECs are developing very fast in China. Most of the shopping centers are equipped with at least one FEC. How about the FECs in India?

PKS: India is also not far behind. It also follows the same trend. Every shopping mall in India has an indoor center or an FEC. If the shopping mall is big, the center will be big too. Lots of famous brand centers can be seen in India such as Fun City and Time Zone. India also has homegrown brands like Smaaash and Masti Zone to name a few.

Further cooperation with GTI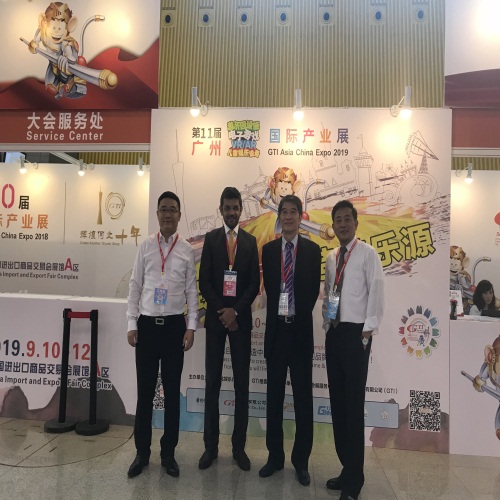 GTI's organizer committee Mr. Ouyang Yun (Left 1), Mr. Thomas Liu (Right 2)and Mr. Jack Chang (Right 1) took photos with Mr. Pradeep (Left 2).

GTI: This year is a great year for GTI and IAAPI Association because of your attendance to GTI Asia China Expo. Will IAAPI have further cooperation with GTI? Next year will be the 11th edition of GTI Asia China Expo, would you like to come again? And would you like to share your wishes to next year's expo?

PKS: Yes, why not? We can discuss, we can explore the possibility of how to connect for each others benefit. Why not? If I am still the president of IAAPI, I will come. If I am a manufacturer, I would like to come too. First of all, I would like to thank you for inviting IAAPI. Thank you for your hospitality. Everything is pretty perfect. I wish you all the best. If it is not double at least half times of the size next year, I see lots of potential.

※The article is published in the GTI Magazine Issue No. 171 in December2018