■ Asu Su/ Carrie Chan
2018 is the year of further development of IAAPA in China. This year, IAAPA set up its office in Shanghai and also after 3 years, AAE has returned to Hong Kong. Regarding the Shanghai office, GTI was privileged to be invited to head for Shanghai and attend IAAPA's press conference. At that time, GTI had an interview with Mr. Andreas Andersen, 2018 chairman of the board of IAAPA, Mr. Matthias Li, Board of Director (2016 – 2018) and Chairman of Asian Advisory Committee of IAAPA as well as Ms. June Ko, the vice president of Asia Pacific Operations of IAAPA, to learn more about their opinions towards China theme parks, and the future of IAAPA. As for the AAE, GTI also had the honor of an interview with the organizers before the opening of AAE, to reveal partial surprises about AAE 2018. On June 6-8, GTI will set up booth #1533 at AAE, and witness this tremendous event.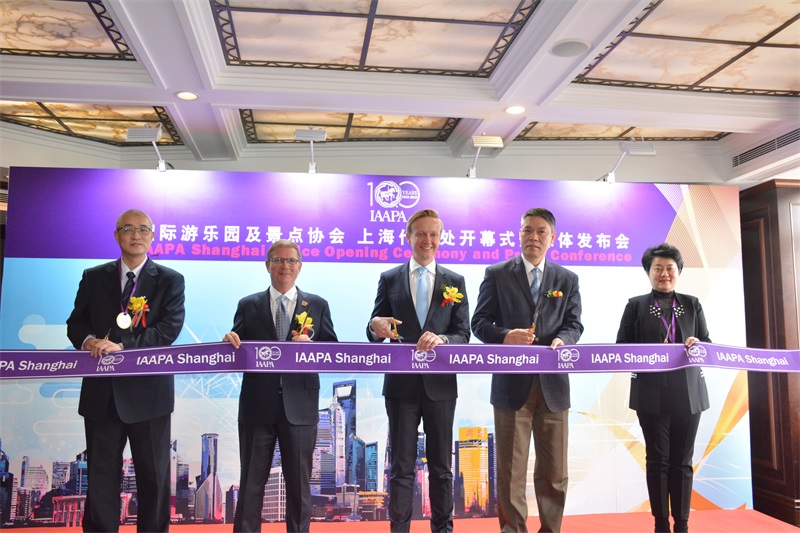 IAAPA opens its Shanghai office and held the opening ceremony as well as the press conference.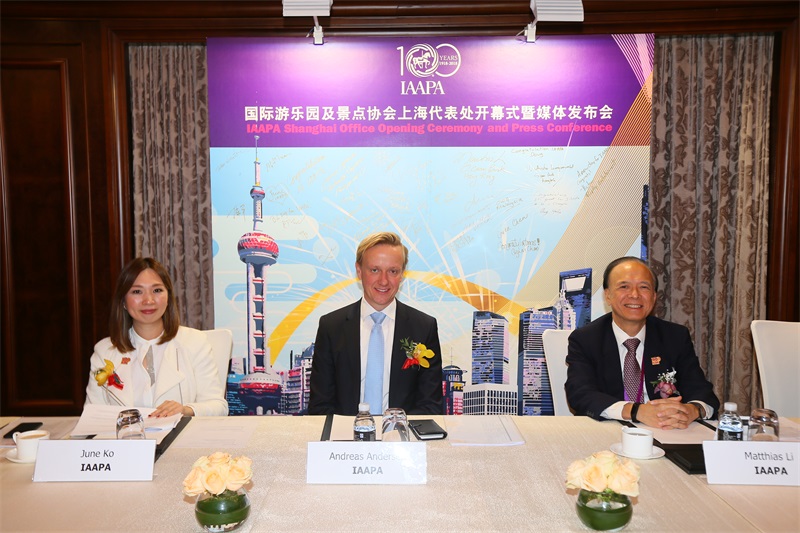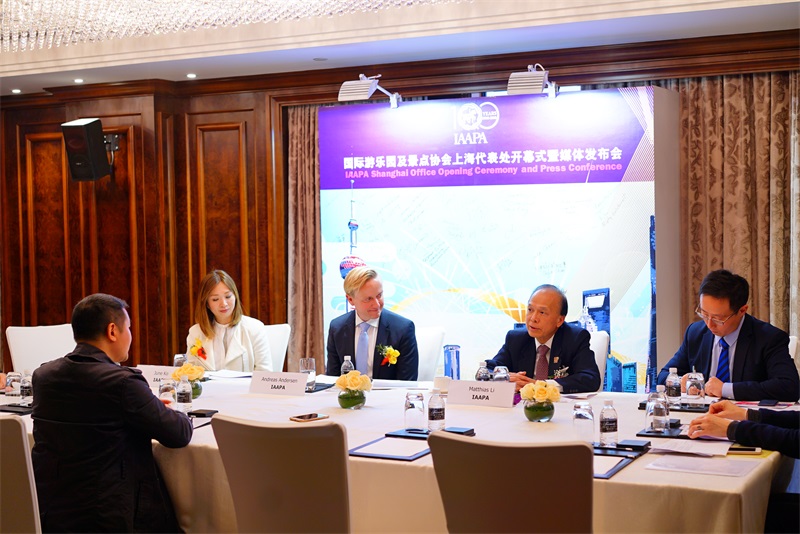 GTI was invited to interview with Mr. Matthias Li, Ms. June Ko as well as Mr. Andreas Andersen with great honor.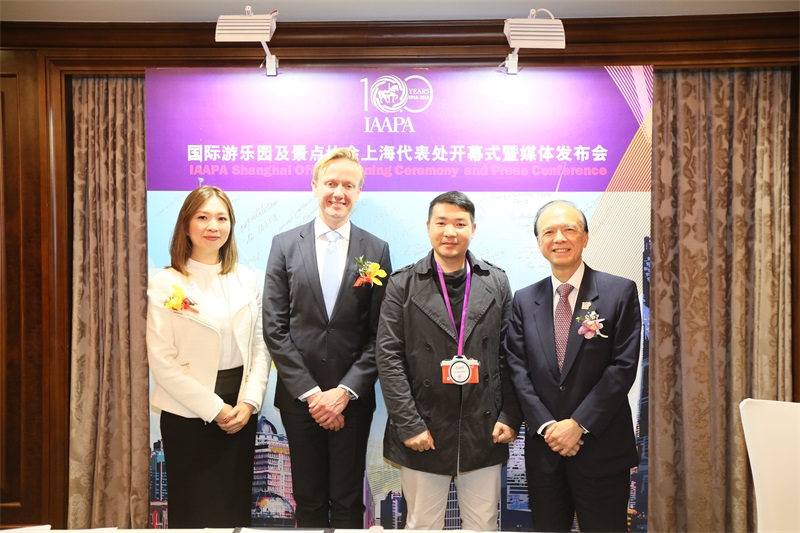 GTI's editor-in-chief Mr. Su takes photo with IAAPA.
Talk with IAAPA, to know its future development in Asia
GTI: With the establishment of the Shanghai Office, will IAAPA consider hosting Asian Attractions Expo in big cities like Beijing, Shanghai and Guangzhou in future? Which cities will IAAPA choose to host its event in order to better interact with industry players and promote the development of the industry in China?
Mr. Matthias Li: We are looking at all the major cities to put out a trade show, and certainly Beijing, Shanghai and Guangzhou are on the list. Actually we have done trade shows in Beijing and Shanghai before and they were very successful. I think definitely we would review what other cities we can hold a trade show for the Chinese industry, and we look at different parts of China to make it little easier for participants in China to attend our events. For the trade show this year, we will be in Hong Kong and certainly we will look at the different prospects of cities in China. Apart for Beijing, Guangzhou and Shanghai, I think, for a trade show, we look at the major cities but we also organize many other activities for our participants. These can be done in many other cities. It depends on where our participants are from and what they are interested in.
Ms. June Ko: Our association care about our participants and their views, so usually when we look at the options for different cities and different areas for the activity, we also look at how the participants will react and view what we do.
GTI: In 2017, sales revenues of games and amusement facilities and family entertainment centers in China reached RMB111.76 billion (US$17.48 billion). Many game and amusement facility enterprises in China are regular exhibitors at the expos organized by IAAPA and obviously IAAPA has an extraordinary appeal to them. What does IAAPA think about the game and amusement industry in China? Are there any plans to strengthen communications between IAAPA and game and amusement industry players in China?
Mr. Andreas Andersen: It is a very good question. Because we very often talked about the big destination parks such as Shanghai Disney, The LTC park and Ocean Park in Hong Kong. But if we look at the industry as a whole, the family-entertainment-centered market is by-far the fastest growing in the heart of the market, not only in China, but also in many other parts of the world. So we see huge potential in this market, we see that many of our participants are from constituencies, and 40% of FEC members are from China. So we have to make sure that we are relevant and we serve this particular group at the very high level also in the future. It's interesting because we see the same development in the Middle East. Again in the last few years we have seen very big investment projects opening, especially in the United Arab Emirates . But while we have been pretty much looking at the East, where family entertainment centers have boomed, I think China is a still-growing market and a very important part for our participants in the East.
Mr. Matthias Li: With regard to economic growth in China, we are starting to see many major cities and even second-tier cities that have introduced theme parks and we expect that growth will continue; that's why I think in connection to IAAPA we see China is a very key market for us to be here in Shanghai to provide support to the growth of the industry and support and help our members.
Ms. June Ko: To support the industry is our first goal, of course we will provide events to participants here so that they can be part of the learning process and also join together in learning about the growth of this industry. So when we look at things that IAAPA in China will offer, what we will be doing is providing our support, and we have the staff who can speak Chinese, Shanghainese and Cantonese to support the participants here and be part of this business everyday.
GTI: What do you think about the innovation in China theme parks?

Mr. Andreas Andersen: I think that the DNA of our industry is innovation. I think that's the very core of what we do to keep products fresh, and reinvent them continuously, so I think we are gonna witness many interesting projects via games and attractions opening in China in the coming years. And I actually think that a big part of that innovation will also take place here in China with more companies expanding to the rest of the world.

Mr. Matthias Li: In particular, many new parks are being built and opening in China. In fact, all of these new parks, when they are designed, they want to create something new. So they get in different opinions and suggestions so the new parks may come up with the new things. They may become a good reference for the other parks in the world.

GTI: Recently, IAAPA opened an office in Shanghai as its second regional office in China. And Hong Kong is the first one. Could you explain the roles they play in China?

Ms. June Ko: IAAPA proudly opened a new regional office in Shanghai in January. This office is focused on serving the industry in mainland China while the regional office based in Hong Kong serves the entire Asia-Pacific region. The IAAPA global office is focused on fully supporting these two regional offices, and our other offices around the world.

GTI: What kind of impact will the establishment of the Shanghai office make on the Asian Attractions Expo? How can the office further the development of AAE?

Ms. June Ko: The new regional office in Shanghai will provide greater service to serve the industry in mainland China and help communicate all that IAAPA has to offer to help them grow their businesses as well as develop as industry professionals. Just as our regional office in Hong Kong works to encourage industry professionals to attend AAE, so, too, does the office in Shanghai.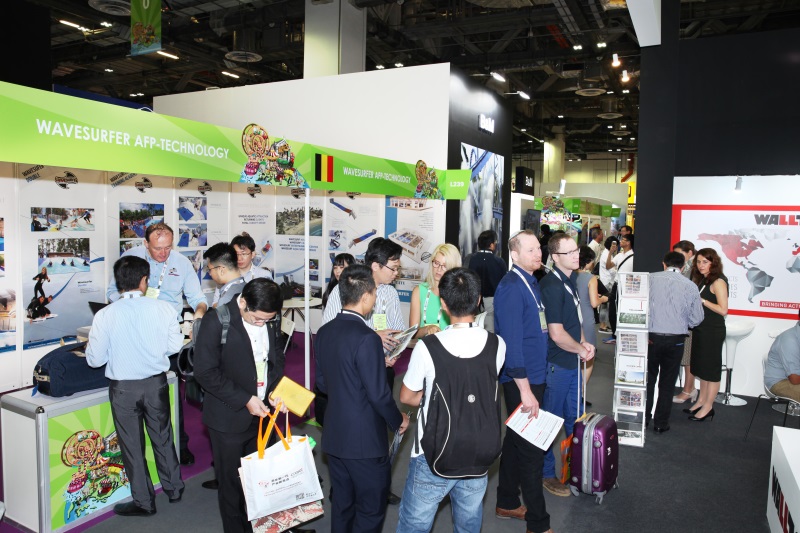 AAE 2018 will be held on June 6-8 in Hong Kong.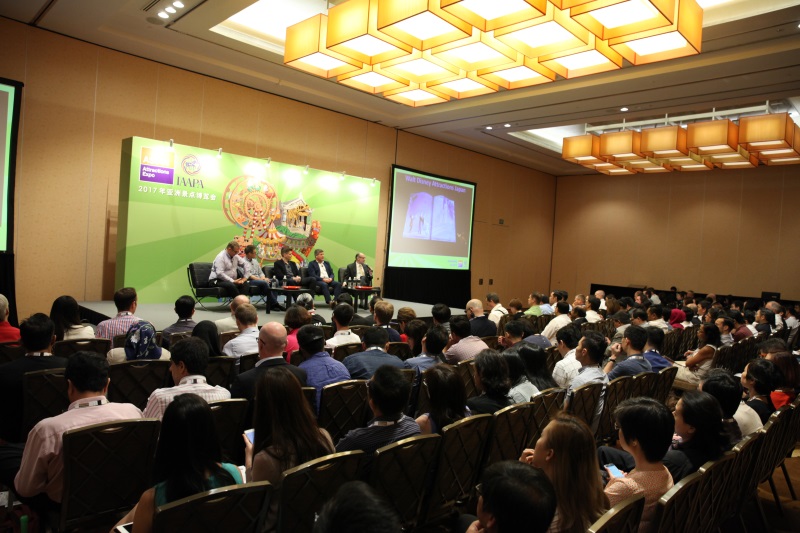 AAE 2017 held conferences and attracted lots of industrial friends.
Leadership Breakfast with keynote speaker Dr. Allan Zeman, GBM, GBS, JP, Chairman of Lan Kwai Fong Group on June 7th.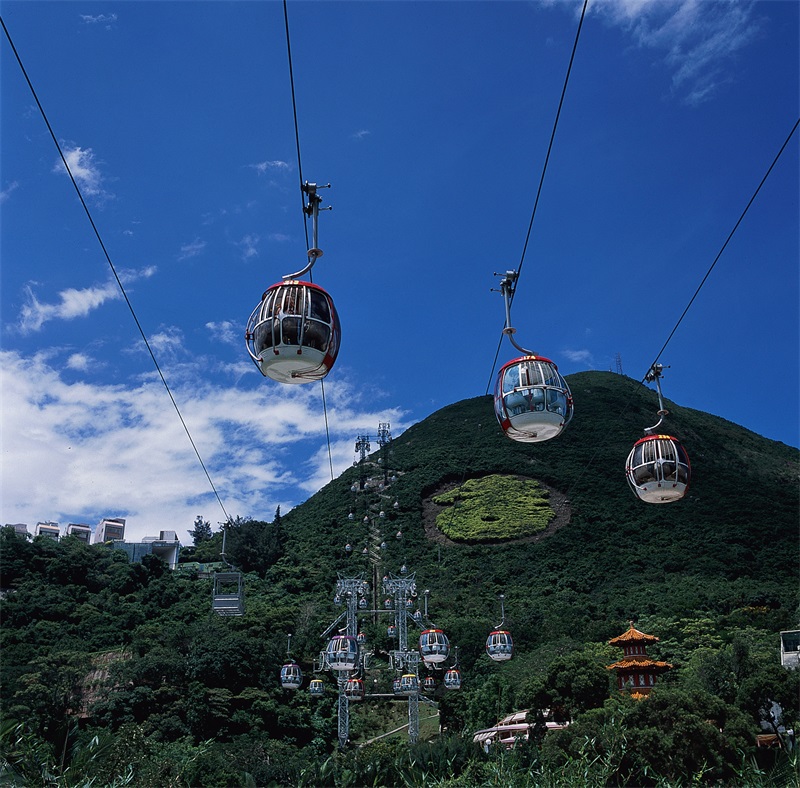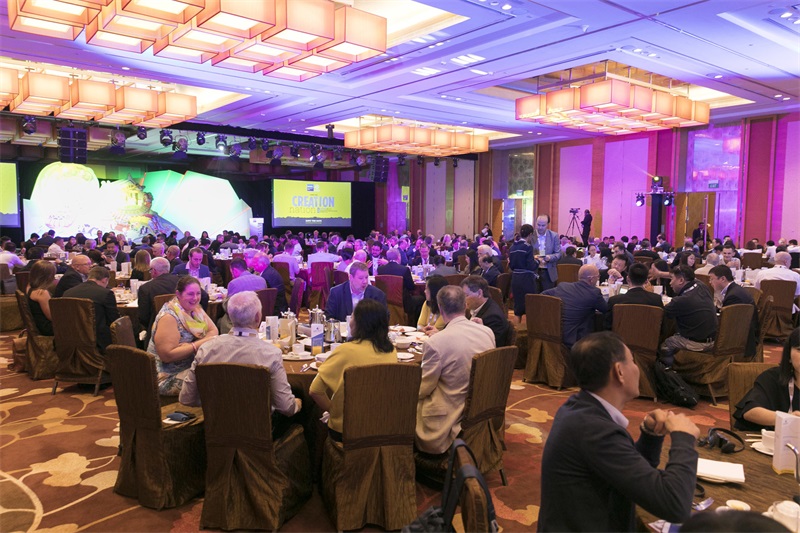 AAE 2018 will hold its Opening Night Reception at Ocean Park Hong Kong on June 6th.

AAE 2018 Preview

GTI: Comparing with AAE 2015, which was also held in Hong Kong, is there any breakthrough and improvement in AAE 2018 in terms of show floor area and exhibitor profile or quantity?
Ms. June Ko: Asian Attractions Expo is truly the place for attractions professionals to come together to learn, network and purchase goods and services for their businesses. It is the premier international business event for attractions industry professionals in the Asia-Pacific region. The exciting 9,500-net-square-meter trade show floor is just one part of the Expo.

Asian Attractions Expo also offers quality professional development opportunities for industry supervisors, managers, department leaders, and executives. There are 15 general education sessions led by international industry experts on topics ranging from security to show management and employee engagement, to theme park development and more.

This year's Leadership Breakfast will feature keynote speaker Dr. Allan Zeman, GBM, GBS, JP, Chairman of Lan Kwai Fong Group, a major property owner and developer in Hong Kong's Lan Kwai Fong Area, one of Hong Kong's most popular tourist and entertainment districts.

GTI: 2018 is the 100th anniversary of IAAPA. Is there any special event for celebrating AAE 2018?
Ms. June Ko: Attendees will enjoy several networking events during AAE 2018 including the Opening Ceremony, Opening Night Reception. In honor of the association's anniversary the IAAPA Centennial Celebration will take place at Ocean Park Hong Kong.

GTI: AAE has been held for years. How does IAAPA manage to keep the expo still appealing to exhibitors and buyers?
Ms. June Ko: AAE continues to be the premier business event for attractions industry professionals in the Asia Pacific region. IAAPA plans and executes an event that brings together industry experts and leaders from around the world. As an annual event, attendees and exhibitors alike look forward to coming together at AAE, knowing they will attend an event that offers something for every facet of the attractions business.

※The article is published in the GTI Magazine Issue No. 164 in May 2018