AMATIC Industries presented its unique Landscape at FER
AMATIC Industries attended the Fería International del Juego (FER) that took place between 9th and 10th April in Madrid. The success of AMATIC is the combination of state-of-the art gaming technology that players in Spain love and having the right partner who is totally dedicated in bringing these solutions to local operators. This partner is and has been for many years Comatel – the company that has made AMATIC Industries a household name in the Spanish gaming market. The AMATIC Roulette Grand Jeu in Spain is one of the most sought after electronic roulettes in this country and there are well over 1,500 in operation throughout the country.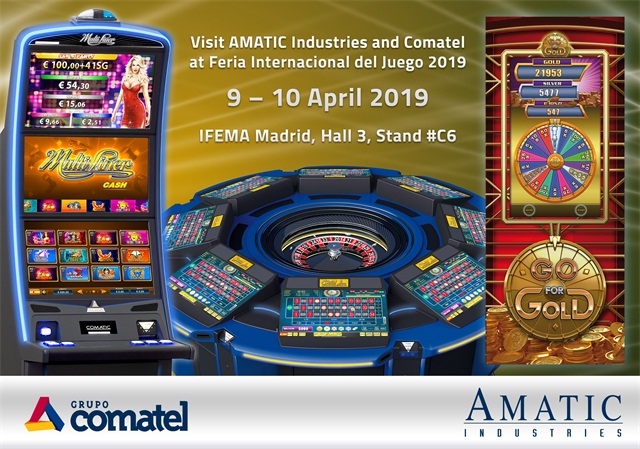 Perfect combination of popular AMATIC roulette, slots and special bonus game.
Furthermore, being the Multi-Game company of the industry, AMATIC has made strong headway with its gaming machines that offer an abundance of games for all player types. The ultra-stylish and deep black Amarox C24 Nero adorned the stand. The uniqueness that AMATIC Industries offers is that their technology can be combined together in a way that brings about a new player experience. This player experience is called Landscape. Landscape enables the linking together of chosen AMATIC solutions. At the FER, AMATIC will be showing how the Roulette Grand Jeu, Amarox C24 Nero gaming machines and the 'GO FOR GOLD' bonus game can be linked together. This bonus game was especially developed for the Spanish market. (2019/04/18)