The one and only magazine which cover the Gaming, Entertainment, and Amusement facilities industry in Asia. The latest GTI Magazine (Issue 167) is available now - Facing the global market! The current issue of GTI will be distributed at the GTI China Expo in the Golden Month – in September. meanwhile
GTI is launching the new scheme, "GTI's Motivation - Introducing the Exhibits to the Global audience", showing the latest products from those 600+ exhibitors; as well as introducing the "A Promotional Tour of Amusement Parks in Guangzhou", show you around the arcade and some characteristic amusement (theme) park in Guangzhou. And many more splendid details included. Welcome to Download the E-Magazine here, or view it online here. Keeping you one step ahead of the others, and fetching the trend of the Asian market.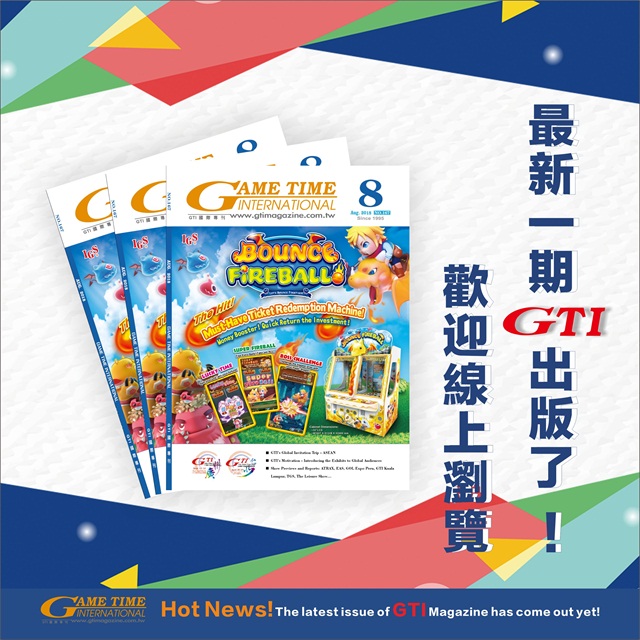 Last but not least, GTI will join the EAS in Amsterdam in Netherland on September 25-27. Booth Number 5-927, welcome to stop by and share your expertise with us. GTI is stepping forward and expanding the international market, Stay tuned.
If your company has any new products/ events that you would like to share, welcome to let us know, we are glad to share it for you to the global audience via this platform.