Ordering Asian opportunities, GTI Magazine opening a door for you! (2018/07/04)
Crane machines hit is now sweeping over Taiwan, China mainland, Korea, Japan and other Asian countries. Are you interested in learning more about Asian manufacturers, products and exhibition? GTI Magazine can bring to you! The 166th of GTI Magazine which will set out for SAGSE Latin America @ Buenos Aires 2018 in Argentina as well as AGE in Australia, will meet its deadline. Welcome to advertise in the magazine and explore more and newer markets together.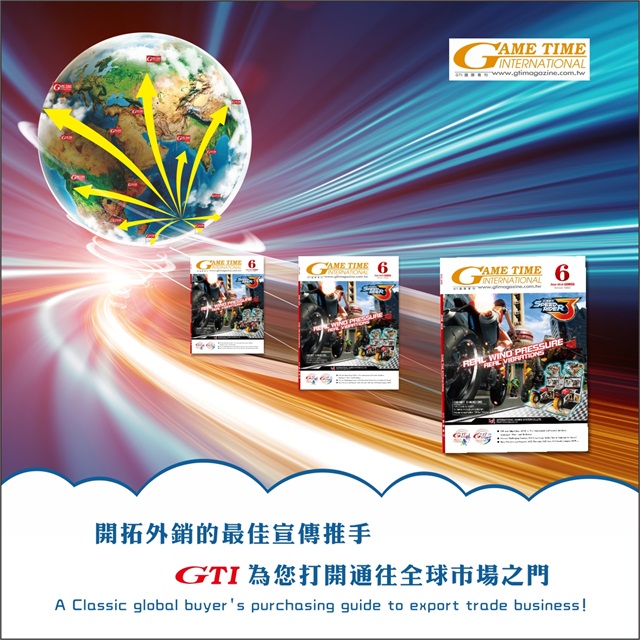 Initiated in 1995, Game Time International Magazine publishes 11 issues each year and is distributed in 130 plus countries and regions. It is posted on GTI's website, WeChat, Facebook and takes park in over 10 global significant expos every year to be promoted throughout the world and introduce our customers' high-end products to the global. GTI Magazine is an Asian-based exporting magazine for global market with high reputation and authorization. Matching with GTI three expos - GTI Asia China Expo, GTI Asia Taipei Expo and GTI Kuala Lumpur Expo and promoted to global buyers, GTI Magazine will meet you in the world!