Game Time International Magazine, more and more popular (2018/03/09)
GTI will enter into the Middle East and Latin America! Initiated in 1995, with 11 issues per year, Game Time International Magazine (GTI Magazine) is the Asian games and amusement magazine, which is not only high-profile but also high-recognized around the global market. Since 1995, GTI has kept moving forward one step at a time and always focuses on introducing and promoting manufacturer's products to world's every corner, to make international buyers know and purchase high-quality games and amusement products and equipment made in China. GTI aims at taking Asian products out of the country and lead them enter into wider games and amusement markets all over the world to make powerful promotion.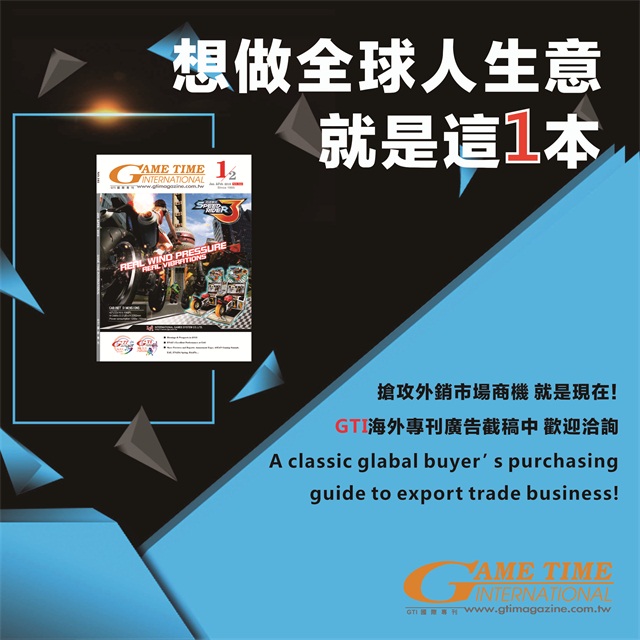 Advertisement in 160th GTI Magazine is coming to meet its deadline. This issue will go to Dubai DEAL Expo and Colombia FADJA Expo, when the clients' products can be promoted globally to the best. We will set booth in booth shows and distribute GTI promotion materials. We will actively invite global buyers to visit and purchase in our booths. Welcome all the manufacturers to enjoy our GTI Magazine and welcome to visit our booth in both expos!